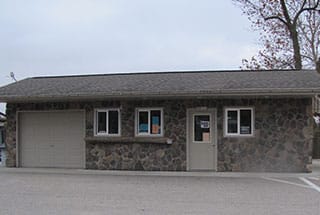 Camp Crescent is a unique, family-friendly campground located on the shores of beautiful Black Hawk Lake in Lake View, IA. Operated by the City of Lake View, this municipal RV park is open from April 15 to October 1.  Limited service is available during the month of October, with the park closing completely on November 1.  We have great daily rates with a special for those that stay longer.  If you stay six nights, you get the seventh night free!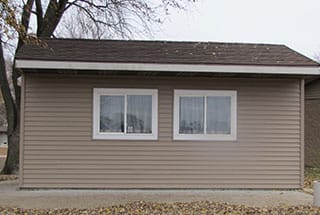 Camp Crescent has 175 reservable campsites, 30 non-reservable, and one cozy rental cabin. Of those 175 reservable sites, 74 of the RV sites are full hookups with water, 50 or 30 amp electric, and sewer. There are 20 full hookup sites with 30 amp only electric with water and sewer; and 75 sites that offer just water and electric.  We also have 6 sites that offer water and 50 amp electric.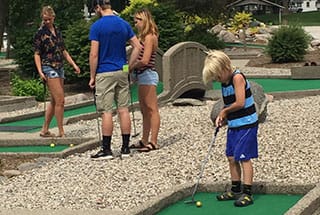 Campers can choose from lakefront sites and non-lakefront sites. Set on thirty acres of land, our campground has plenty of open spaces for camping fun. You can head to the beach, go boating or swimming at Black Hawk Lake, play miniature golf on the shores of the lake, or hike the trails as you watch the birds and view the various wildflowers.
Tent campers are also welcome at Camp Crescent, with one tent per campsite. Two dogs per site are allowed, though we do ask our guests not to bring any aggressive dogs to the campground including Pit Bulls and Rottweilers. All pets must be kept on a leash while in the park, and be cleaned up after.
Camp Crescent
1109 3rd Street
Lake View, IA 51540
(712) 657-2189