Established in the spring of 2017, the Lake View Foundation provides our community with a 501(c)(3) organization focused on connecting people with a common goal of enhancing the quality of life for the citizens of Lake View. Totally independent of city funds and administration, it provides a place to put charitable dollars directly to work in our community.
The foundation offers many benefits for both those looking to support our community and the community at large. Classified by the IRS as a 501(c)(3) organization, gifts and bequests to the Foundation receive the maximum tax benefits allowed. They can be made to memorialize or honor a loved one and are completely confidential unless the donor chooses otherwise. The Foundation also has the ability to accept different kinds of gifts from cash or stock to real estate.
Lake View benefits from the Foundation by having the ability to apply for a variety of grants that are available only to foundations, giving important projects an additional funding source. It also has the flexibility to allow a donor to make a gift for current fundraising projects or something specific that they feel passionate about such as Main Street beautification. Quite simply, the Foundation provides our community with a vehicle to receive and distribute gifts that enhance our Lake View lifestyle.
Board Members
Cort Stargell – President
Cort has loved coming to Lake View since he was a child and is excited to be part of this great community. In 2014, after 27 years of service in the United States Air Force, he retired as a Major and took over as President of Kettering Insurance, Inc. & Real Estate in Lake View. Cort is also Vice President of Farmers State Bank and serves as a member on their Board of Directors. He is an active, community-minded volunteer with the LVCC and an American Legion Officer.  He holds a Bachelor of Science degree from the University of Maryland University College and a Masters of Education from Touro University International. Cort has over 30 years of experience in various aspects of community service, including co-founding the Bellevue West Air Force Junior Reserve Officer Training Corps Booster Club, Bellevue Nebraska.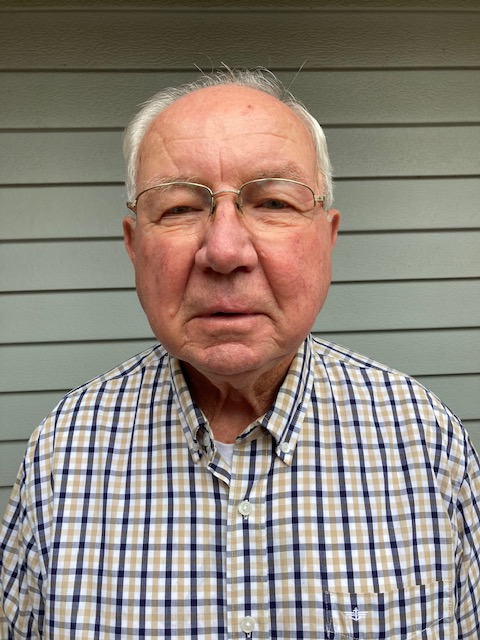 Don Derner – 1st Vice President
Don and his wife, Peggy, have been residents of Lake View for the past 20 years, after moving from Carroll where Don was employed at Pepsi Cola for 45 years. No strangers to the Lake View area, they spent many weekends camping and boating on Black Hawk Lake prior to moving here. While living in Carroll, Don was involved with many organizations, the most memorable being his service on the Board for New Hope Village and the Foundation Board for New Hope Village. He is a current member of the Lake View Community Club and the Black Hawk Lake Protective Association. After graduating from St. Bernards High School in Breda, Don served 3 years in the U.S. Army and is now a lifetime member of the Breda American Legion. His reason for wanting to serve on the Lake View Foundation Board is to see the progress and improvements continue in our community for future generations to enjoy.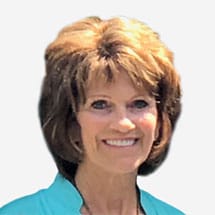 Donna Schafer – 2nd Vice President
Donna has been enjoying Lake View since she was a child. Her parents owned and managed Lakewood Ballroom, so the family spent many summers staying in their cabin while working at Lakewood. A full-time resident from 1975-2009, Donna worked with her husband on the farm, raised four children and taught school in Ida Grove. After retiring from teaching, she took over managing her late husband's farming operation. Donna holds a Bachelor's Degree in Elementary Education and a Masters in Administration from Buena Vista College. She currently splits her time between her home in Lake View and another in Adair, Iowa.  Along with doing the bookwork for DC Realty's 17 rental properties, Donna volunteers and substitute teaches at various schools.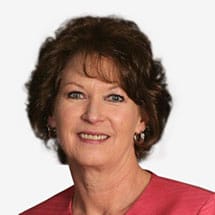 Linda Olson – Treasurer
Linda has been a resident of Lake View for 10 years and a frequent visitor before that.  She is Vice President and Cashier for the Iowa State Bank. Linda is currently President of Lake View Community Club, Treasurer of Sac City Kiwanis, and a member of Lake View Hometown Pride. She has served on several community service, church and economic development committees throughout her career. Linda holds a Business Degree from Buena Vista University.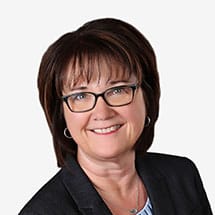 Connie Aasen – Secretary
A resident of Lake View for the last 14 years, Connie and her husband, Dave, have been coming to the lake since they were children. She has been the Marketing Coordinator for the Lake View Community Club for the past 7 years, is a member of LVCC and Hometown Pride, and was one of the original group that worked to form the Lake View Foundation. Connie also serves as a member of the Board of Directors and the Growth Committee for Sunrise Retirement Community in Sioux City. Recently retired as a marketing exec in Sioux City, she holds a Bachelors of Business Administration with an Emphasis in Marketing Degree from Briar Cliff College and a Masters of Business Administration from the University of South Dakota. Connie has over 35 years of experience in all aspects of marketing and fundraising.
Donate to the Foundation
The Lake View Foundation has its own bank account and address. Gifts to the Foundation can be given directly to any current board member or mailed to the Foundation Post Office Box. Checks need to be made payable to Lake View Foundation and mailed to the following address:

Lake View Foundation
P.O. Box 711
Lake View, IA 51450