Established in the spring of 2017, the Lake View Foundation provides our community with a 501(c)(3) organization focused on connecting people with a common goal of enhancing the quality of life for the citizens of Lake View. Totally independent of city funds and administration, it provides a place to put charitable dollars directly to work in our community.
The foundation offers many benefits for both those looking to support our community and the community at large. Classified by the IRS as a 501(c)(3) organization, gifts and bequests to the Foundation receive the maximum tax benefits allowed. They can be made to memorialize or honor a loved one and are completely confidential unless the donor chooses otherwise. The Foundation also has the ability to accept different kinds of gifts from cash or stock to real estate.
Lake View benefits from the Foundation by having the ability to apply for a variety of grants that are available only to foundations, giving important projects an additional funding source. It also has the flexibility to allow a donor to make a gift for current fundraising projects or something specific that they feel passionate about such as Main Street beautification. Quite simply, the Foundation provides our community with a vehicle to receive and distribute gifts that enhance our Lake View lifestyle.
Board Members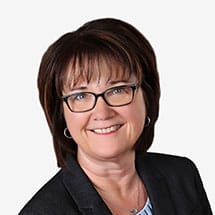 Connie Aasen – President
A resident of Lake View for the last 15 years, Connie and her husband, Dave, have been coming to the lake since they were children. She has been the Marketing Coordinator for the Lake View Community Club for the past 8 years, is a member of LVCC, and was one of the original group that worked to form the Lake View Foundation. Connie also served as a member of the Board of Directors and the Growth Committee for Sunrise Retirement Community in Sioux City. A retired marketing exec from Sioux City, she holds a Bachelors of Business Administration with an Emphasis in Marketing Degree from Briar Cliff College and a Masters of Business Administration from the University of South Dakota. Connie has over 40 years of experience in all aspects of marketing and fundraising.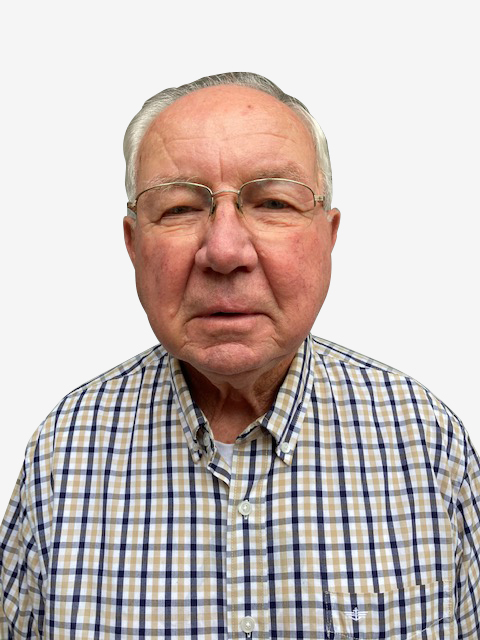 Don Derner – 1st Vice President
Don and his wife, Peggy, have been residents of Lake View for the past 20 years, after moving from Carroll where Don was employed at Pepsi Cola for 45 years. No strangers to the Lake View area, they spent many weekends camping and boating on Black Hawk Lake prior to moving here. While living in Carroll, Don was involved with many organizations, the most memorable being his service on the Board for New Hope Village and the Foundation Board for New Hope Village. He is a current member of the Lake View Community Club and the Black Hawk Lake Protective Association. After graduating from St. Bernards High School in Breda, Don served 3 years in the U.S. Army and is now a lifetime member of the Breda American Legion. His reason for wanting to serve on the Lake View Foundation Board is to see the progress and improvements continue in our community for future generations to enjoy.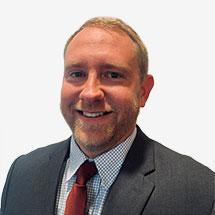 Colton Wicker – 2nd Vice President
A resident of Lake View for 32 years, Colton grew up in Lake View and has always taken pride in our community. He served a tenure as Vice President and President of the Lake View Black Hawk Men's Club from 2018-2021, and has been a volunteer with the Club since 2014. Colton is currently a financial advisor for Ameriprise Financial and has over 5  years of experience in the industry.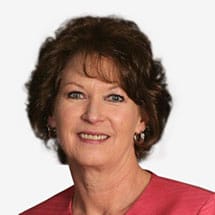 Linda Olson – Treasurer
Linda has been a resident of Lake View for 11 years and a frequent visitor before that. She is Vice President and Cashier for the Iowa State Bank. Linda is currently President of Lake View Community Club, Treasurer of Sac City Kiwanis, and a member of Lake View Hometown Pride. She has served on several community service, church and economic development committees throughout her career. Linda holds a Business Degree from Buena Vista University.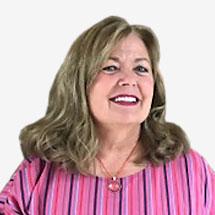 Judy Miller – Secretary
Judy and her husband, Lannie, have been residents of Lake View since 1974. Both were originally from Kansas and moved to Iowa after Lannie accepted a job with the Iowa Conservation Commission. Judy was a first grade teacher for 31 years for the LVA, WLVA, and East Sac County school districts. She holds a Bachelor's Degree in Education from Buena Vista University and a Masters In Professional Education from Morningside College. Judy has been a National Board Certified Teacher for 20 years. After retiring two years ago, she continues to substitute teach when needed. She is a member of Emmanuel Lutheran Church and has served on the Sunday School Board of Education, taught Sunday school, and served in other capacities within the church. Judy truly believes this town has been a blessing to her whole family. It's a small town with educational and fun activities, a beautiful lake, and amazing people. She feels it has been a wonderful place to raise their three children and loves sharing Lake View with their seven grandchildren whenever they visit.
Donate to the Foundation
As a 501(C)(3) organization, the Lake View Foundation accepts bequests, memorial gifts, and stock transfers. For those of you who are over 72, an IRA charitable contribution to the Foundation for a project you believe in, can also satisfy the annual minimum distribution requirements for your IRA. You may want to talk with your tax accountant about the tax benefits of gifting that way. Gifts need to be made payable to Lake View Foundation and mailed to the following address:

Lake View Foundation
P.O. Box 711
Lake View, IA 51450